LIFE ON THE RANCH.......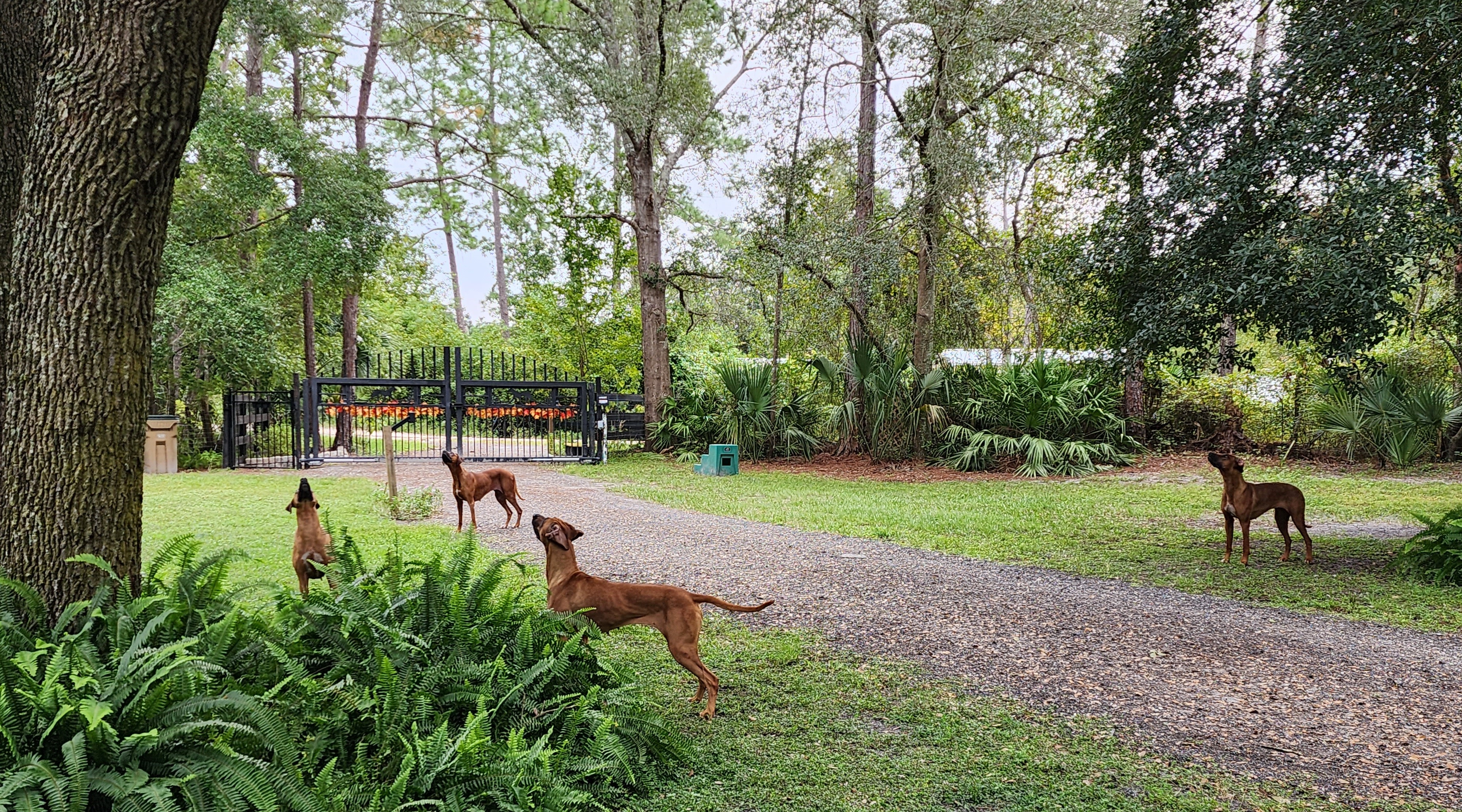 The annual Fall Squirrel Hunt is ON!!!!  Maddie, Tsia, Reine Marie and Fallon are THRILLED!!!
Yes, it's pretty laid back!  Our dogs get to romp and play on 5 beautiful acres out in the wilds of Florida!  They get plenty of exercise running around, swimming in the pond and chasing lizards and squirrels every day.  Arabian and Rocky Mountain horses and a variety of chickens...and little Frenchies, Bijoux & BB, also share our home.  There's never a dull moment here and life is pretty darn good on the Ridgeback Ranch!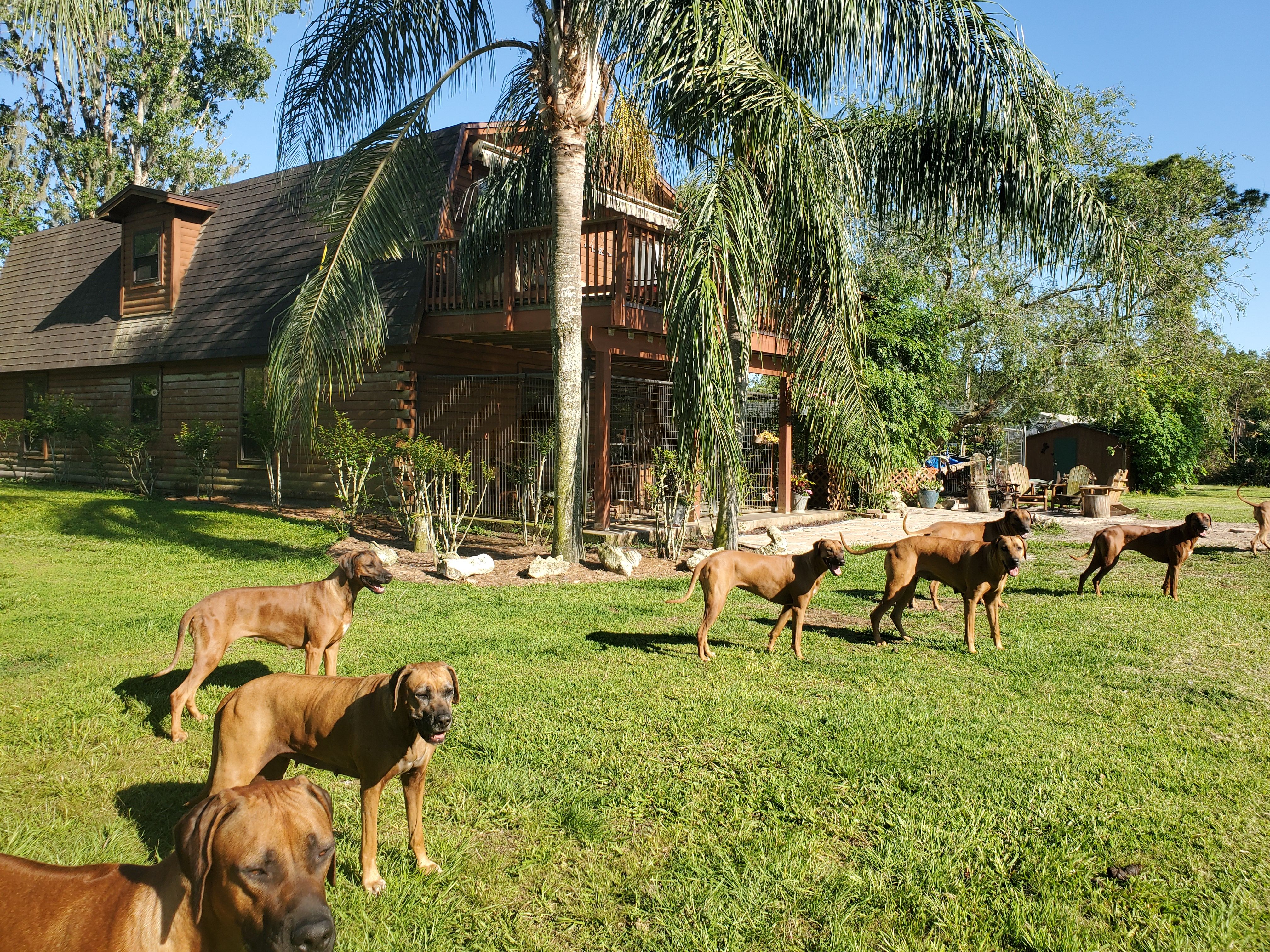 Ridgebacks are a versatile hunting dog whose origins are found in Africa.  They were bred to hunt and bring to bay big game, most notably, but not limited to, lions and to guard the family farms.  We don't have any lions around here...but there are a lot of beautiful black bears, who fortunately know to stay away!  These dogs are valued not only for their friendly and loyal temperaments, but for their intelligence, speed  and bravery.  Some wonderful resources for the breed are:
"The Rhodesian Ridgeback Today" by Stig Carlson
"The Rhodesian Ridgeback" by Anne Woodrow
"The Complete Rhodesian Ridgeback" by Peter Nicholson and Janet Parker"
"Rhodesian Ridgeback Pioneers" by Linda Costa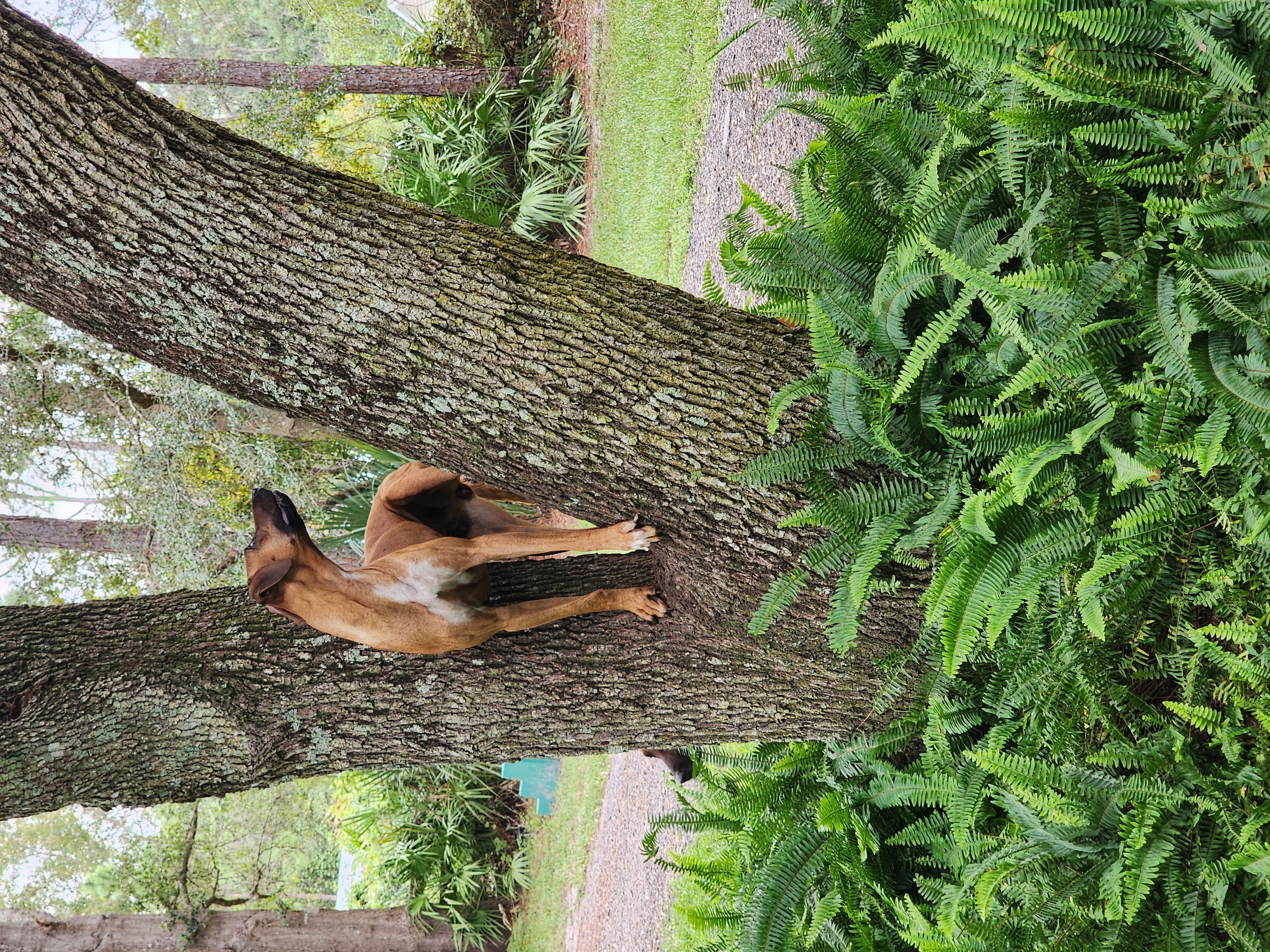 Kengali Rhodesian Ridgebacks was founded in Florida in1997 by Ginny Merchant and George Brown.  Jennifer and Neal Skula, based in Port Jefferson, NY soon joined our team!  Our mutual passion for the breed soon led to a combined effort to produce superior dogs that are true to the breed standard, both in form and function.  We are proud to be members of our national breed club - The Rhodesian Ridgeback Club of the United States.  Additionally, Ginny is a founding member of the Sunshine State Rhodesian Ridgeback Club and a member and current Secretary of the West Volusia Kennel Club.
Welcome to our little piece of Heaven!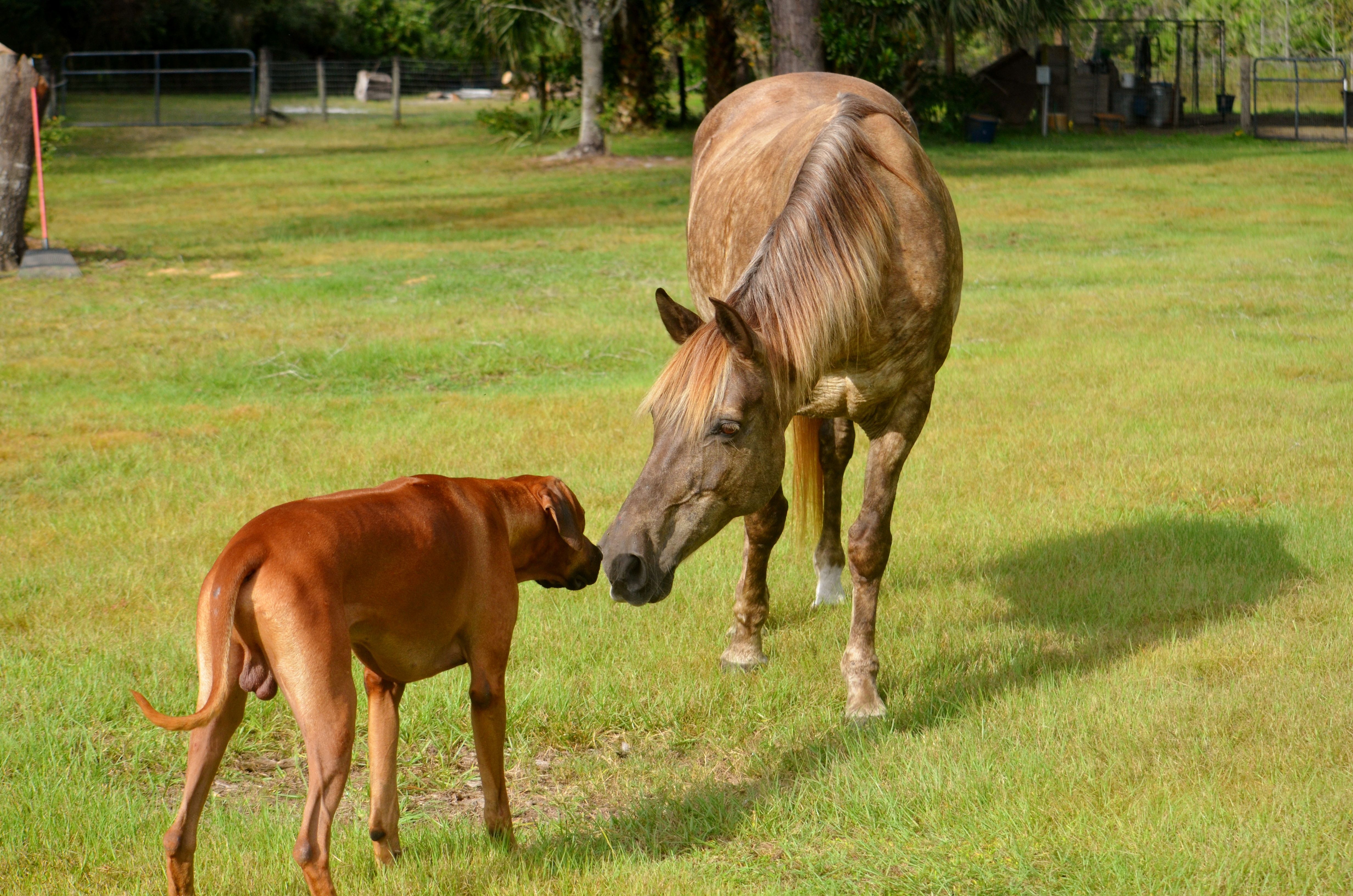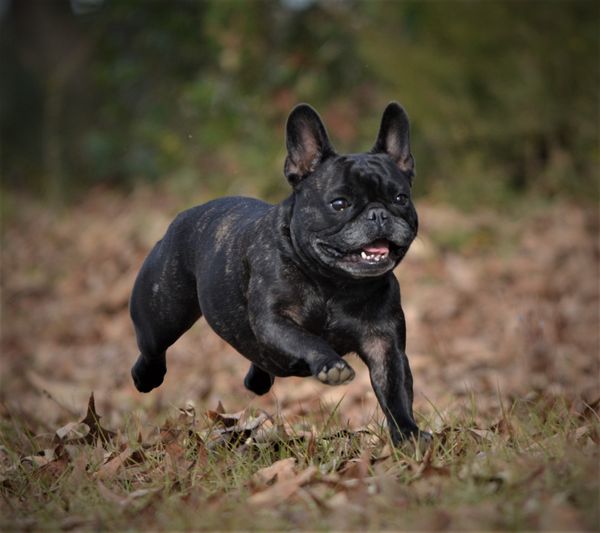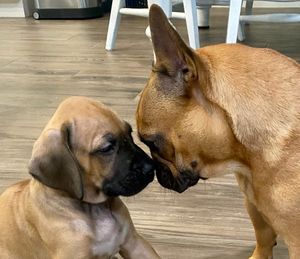 You are visitor number: 135131